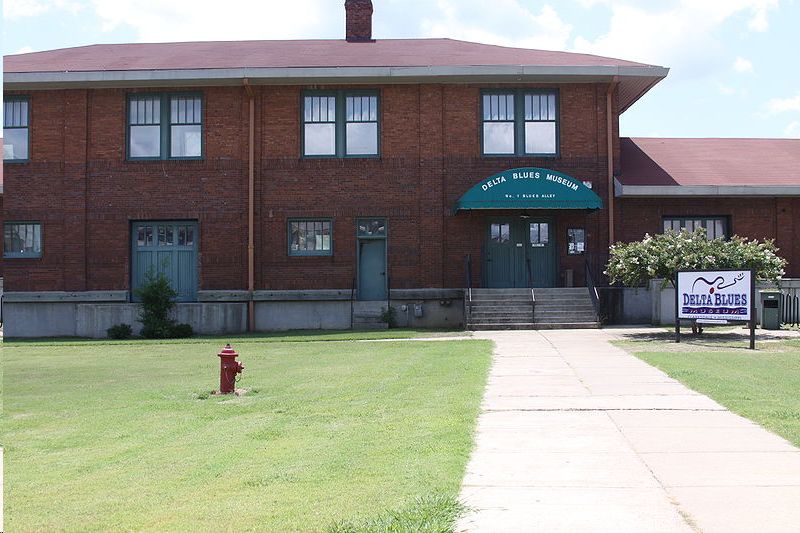 Located in the northern portion of Mississippi's Delta Region, Clarksdale Mississippi is a recommended stop on three Mississippi tours: African-American Heritage Tour, Music Heritage Tour and Casino Tour. The Coahoma County Casino is the recommended stop on the Casino Tour.
The Delta Blues Museum is filled with Blues artifacts and memorabilia of musicians that include Muddy Waters, Robert Johnson and B. B. King. The museum is located in what was once the Illinois Central Passenger Depot. This depot was the departure point for many African-Americans who left Clarksdale during The Great Migration, to seek economic opportunities in the north.
Hopson Plantation contains antiques and artifacts pertaining to the culture that surrounds the Mississippi Delta. The home site and marker of W. C. Handy, Father of the Blues, is an attraction that includes the residence where he lived from 1903 to 1905. Another attraction is Stovall Plantation, the place where legendary bluesman Muddy Waters grew up. The cabin where he lived is on display at the Delta Blues Museum. The cabin's original location is identified by a marker.

Riverside Hotel is also a Clarksdale landmark identified by a marker. This hotel was once the G.T. Thomas Hospital, Clarksdale's hospital for African-American patients. Singer Bessie Smith was taken there on September 26, 1937, after she was involved in what proved to be a fatal car accident outside Claksdale. Ms. Smith died at the G. T. Thomas Hospital. The building was opened as a hotel in 1944 and bought outright from G. T. Thomas' widow in 1957. Riverside Hotel became one of the only hotels in Mississippi that accepted African-Americans as guests. Musicians who stayed there include Duke Ellington, Ike Turner, and Sonny Boy Willimson II. During the 1960s Civil Rights Movement, Clarksdale was the location of the first major meeting of the Southern Christian Leadership Confernce. Dr. Martin Luther King Jr. attended this May 29, 1958 event.
Rock 'n Roll and Rhythm and Blues Hall of Famer, Sam Cooke, is a native of Clarksdale. A marker honoring him has been placed in front of the New Roxy Theater. A Blues Trail marker has also been placed at the WROX building in Clarksdale. WROX radio station is the first radio station in Mississippi to have an African-American announcer, Early Wright a.k.a., The Soul Man. Artists hosted at WROX include Sam Cooke, B. B. King, Elvis Presley, Rufus Thomas, Charley Pride, Muddy Waters and many more. While in high school, Ike Turner of Ike and Tina Turner fame, worked as a janitor at WROX. The radio station is listed on the National Register of Historic Places.

Cat Head Delta Blues & Folk Art is a source of Blues CDs & videos, Blues folk art, potography, live music and books on Southern culture. Ground Zero Blues Club, co-owned by Oscar-winning actor and native Mississippian, Morgan Freeman, is a place frequented by local and national blues bands.