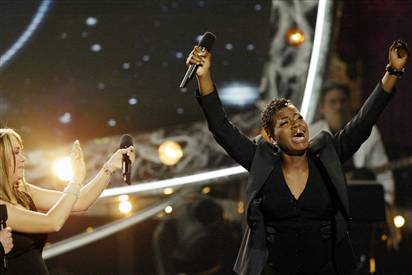 High Point North Carolina
Home Furnishings Capital,
Fantasia Barrino Birthplace!
High Point North Carolina has long been known as the Home Furnishings Capital of the WorldTM and a frequent shopping location for Martha Stewart. The city's landmark, World's Largest Chest of Drawers, built in 1926, calls attention to the city's place in the home furnishings industry. However, because of the popularity of American Idol, and in particular the success of the American Idol Season 3 winner, High Point is also known as the birthplace of Fantasia Barrino. Following her win on American Idol, a billboard at the city's entrance celebrated this High Point native rise's to stardom.